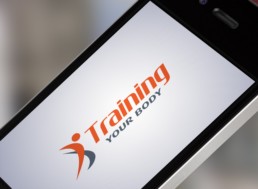 Logo Design
Description
Our logo designers are in high demand, and for good reason — Wodu Media creates exceptional, iconic identities that stand the test of time.
To us, there is nothing quite as exciting as conceiving a brand from a blank slate, or starting fresh with a redesign.
Unlike many design firms that rush through the process, we do things the right way. We use the latest Adobe® software for our computer design work, but for concepts and sketching, we use two essential yet often neglected tools: a piece of paper and a pencil.
Workflow
Wodu Media's approach to branding is designed to eliminate the guesswork from the process.
View our logo design packages and select a plan which fits your needs
Complete the logo design worksheet which is emailed to you after you order
7 days for initial concepts
Review and edits made as needed
The process should take 14 days from start to finish. If you need something quicker, we're really sorry but we cannot rush our process.
Deliverables
Source vector AI/EPS files
Print ready PDF files
High-resolution JPG/PNG files
Full copyright of the approved logo
---
---
2 Concepts will be presented to you

2 Sets of Revisions will be completed on your chosen logo concept

Regular, Black & White and Reverse versions of your completed logo will be provided to you

JPG, PNG, AI, EPS, and PDF versions of your logo will be provided in a carefully organized folder

You Own 100% Copyright of your new logo

Social Media Versions We will provide you with icon & social media versions of your logo

Beautiful Stationery We will design a stationery set including business cards, letterhead, and #10 envelopes

Brand Guideline Document We will create a professional Brand Guideline Document
3 Concepts will be presented to you

2 Sets of Revisions will be completed on your chosen logo concept

Regular, Black & White and Reverse versions of your completed logo will be provided to you

JPG, PNG, AI, EPS, and PDF versions of your logo will be provided in a carefully organized folder

You Own 100% Copyright of your new logo

Social Media Versions We will provide you with icon & social media versions of your logo

Beautiful Stationery We will design a stationery set including business cards, letterhead, and #10 envelopes

Brand Guideline Document We will create a professional Brand Guideline Document
4 Concepts will be presented to you

2 Sets of Revisions will be completed on your chosen logo concept

Regular, Black & White and Reverse versions of your completed logo will be provided to you

JPG, PNG, AI, EPS, and PDF versions of your logo will be provided in a carefully organized folder

You Own 100% Copyright of your new logo

Social Media Versions We will provide you with icon & social media versions of your logo

Beautiful Stationery We will design a stationery set including business cards, letterhead, and #10 envelopes

Brand Guideline Document We will create a professional Brand Guideline Document
Enterprise
For Enterprise Customers
6 Concepts will be presented to you

2 Sets of Revisions will be completed on your chosen logo concept

Regular, Black & White and Reverse versions of your completed logo will be provided to you

JPG, PNG, AI, EPS, and PDF versions of your logo will be provided in a carefully organized folder

You Own 100% Copyright of your new logo

Social Media Versions We will provide you with icon & social media versions of your logo

Beautiful Stationery We will design a stationery set including business cards, letterhead, and #10 envelopes

Brand Guideline Document We will create a professional Brand Guideline Document